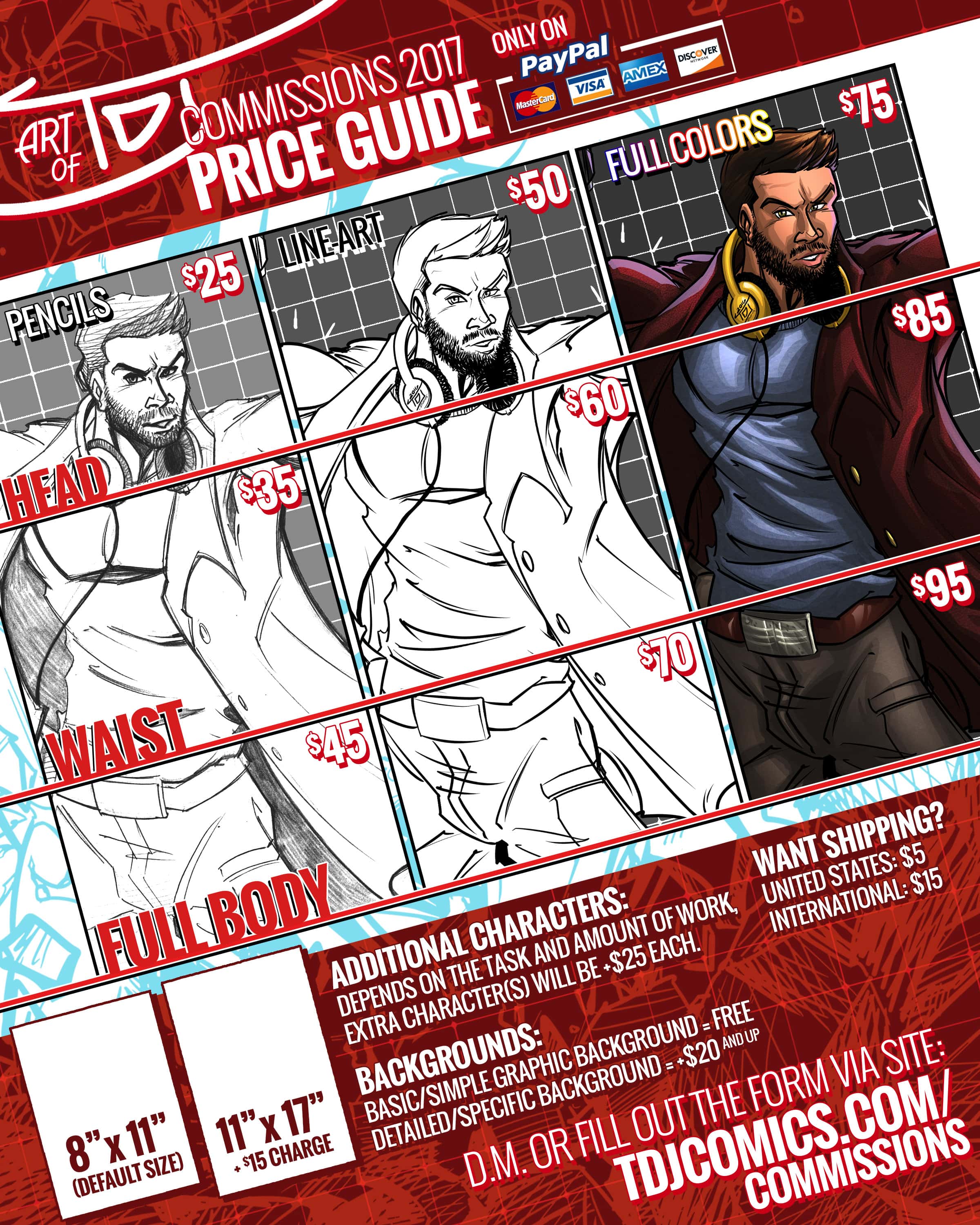 Commission Guidelines
NO nudity or sexual requests please.
I reserve the right to display commissioned works in my portfolio.
I reserve the right to reject any commissions that they do not follow the guidelines.
I reserve the right to cancel an active commission and refund 90% the payment back.
It is not guaranteed an active commission until payments have been fully made.
Payment Information
Currency for commissions will be in USD. PayPal is the preferred method of payment (0.5% to 2% fee applies if outside of US) Once I review the commission you've submitted, I will send you an invoice drafting specific details of the commission along with the total price via email. All payments must be made upfront; otherwise, commissions will not be completed until then. If you choose to pay partially in the beginning of the commission process, payment must be at least 30-50% of total price, then pay the rest after the commission is complete.
Delivery + Handling
For non-shipping customers, you will receive a .ZIP file of your commission via contact email. Commissions may take up to 1-2 weeks as the latest (depending on my free time), but I will always complete your commission ON DEMAND! I will keep you informed about delays or updates on my work in progress with your commission. As for shipping customers, once informed via email with a tracking number the shipping of the commissions should take about 3 – 5 business days. We ship the original artwork along with the fully colored print (for full colored commissioners) sandwiched between a protective sheet of cardboard to prevent the artwork from bending or creasing during the shipping process (I always hate it when we receive our orders like that 🙁 ). If you have any questions or concerns in regards to commissions, feel free to contact us via info@tdjcomics.com!
SIGN UP BELOW TO GET ARTWORK OF YOUR FAVORITE CHARACTER! 😀